Prince Tribute Birthday PARTY! - June 7 - Edmonton, Alberta - Canada
Prince Tribute Birthday PARTY!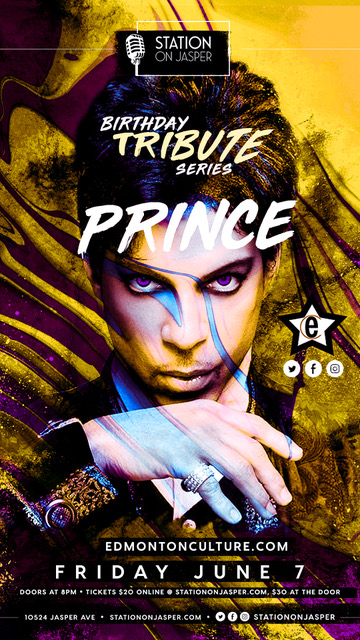 Description
Celebrate Prince's Birthday with a Tribute on Friday, June 7, presented by Edmonton Culture at the Station on Jasper!
This time around we are bringing in KJ McNeill from Philadelphia, who is known to be the artist to call on for anything Prince related performance.

KJ McNeill will be backed by a full band led by Edmonton's own Jeff Hendrick, who is one of the leading RnB and Soul artists in Western Canada.
Date And Time
Fri, 7 Jun 2019, 7:00 PM –
Sat, 8 Jun 2019, 1:00 AM MDT
Location
Edmonton, AB -
Mod Goddess of the SNIP & BAN Making Moves - OF4S
Ohh purple joy oh purple bliss oh purple rapture!
REAL MUSIC by REAL MUSICIANS - Prince
"I kind of wish there was a reason for Prince to make the site crash more" ~~ Ben