https://abcnews.go.com/US...t-58006473
40 years after Jonestown massacre, ex-members describe Jim Jones as a 'real monster'
At the time of his death, Jim Jones held such power over his followers that he was able to direct more than 900 of them to participate in a mass murder-suicide.
Jones was the leader of the Peoples Temple, a ministry of his own devising that convinced hundreds of Americans to move to his compound, known as Jonestown, in the South American nation of Guyana. Of the 918 Americans who lost their lives in the Jonestown massacre on Nov. 18, 1978, investigators determined 907 died from ingesting poison, including nearly 300 children. They used cyanide, and either injected it into people with syringes or mixed it with a powdered soft drink called Flavor Aid.
Others were shot or stabbed that day. Jones himself was found with a single bullet wound to the head.
The tragedy spawned the phrase "drinking the Kool-Aid" to describe blindly following someone, although that brand of powdered drink wasn't used that day and some survivors of the massacre dispute the claim that everyone who died at Jonestown willingly followed Jones to their deaths.
"The reality is that it was not some giant, 'Let's get together and die for Jim Jones moment'" said Tim Carter, a former member of the Peoples Temple, who escaped death that day only because a top aide of Jones sent him away from the compound to go on a last mission for the church. "It was exactly the opposite. That was my experience. What happened in Jonestown was murder."
Before Jones became known as an unhinged religious leader, he was a kid growing up outside the small town of Crete, Indiana. He said in an interview once that he was born on the wrong side of the tracks, an outcast who found a home in the Pentecostal church.
Captivated by the charismatic style of Pentecostal and Methodist preachers, Jones became a preacher himself. He rose to prominence in the 1950s and founded his ministry, the Peoples Temple, in which Jones, who was white, promoted social justice, racial and class equality and desegregation. But some of his former followers said he paid lip service to those ideas to lure people in.
"He was a predator who had really … mastered the art of luring people from every segment of life," said former Peoples Temple member Yulanda Williams.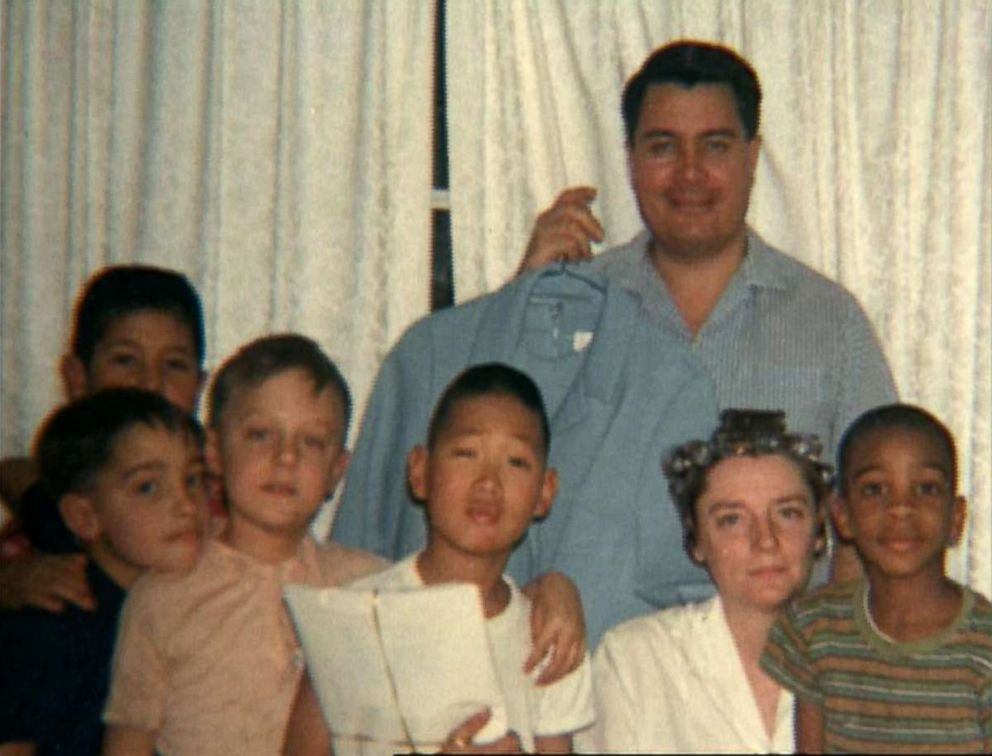 As time went on, former members said Jones became more extreme, manipulating his congregants with blackmail and administering humiliating beatings to those who displeased him. Former members also said he abused drugs and alcohol.
"Punishment became a normal thing," said Williams, one of the former members. "His behavior became totally irrational. You begin to just go with the flow out of fear. Fear of the fact that if you left the church, what you might experience, what danger might be brought to you."
"He started to alienate you from your families … destroy that family unit," she continued. "So that then he could become the predator, but also the one who was the provider of every need that you required in life."
Some former members said he would also practice "fake suicides" in small groups. "Dying for the cause" was something some former members said Jones brought up regularly.
In 1974, Jones leased more than 3,800 acres of isolated land in the jungle from the Guyanese government. He believed that the mostly English-speaking South American country could become a sort of utopia for his California-based congregation.
"He even showed us this movie about the Jewish concentration camps, called 'Night and Fog," Williams said. "He said, 'This is what they have planned for people of color. We've got to build our land up over there in Jonestown, we've got to get over there. We've got to move fast, we've got to move swiftly, we've got to pool our resources together."
"I mean, he sold us a bill of goods," she added.
"You got to remember, this all started back in the '60s and '70s. Our society was in turmoil. There was constant aggression going on. You had riots going on," said former Peoples Temple member Thom Bogue. "And then you have Jim Jones saying, 'Do I have the place for you. For us.'"
https://abcnews.go.com/US/40-years-jonestown-massacre-members-describe-jim-jones/story?id=57933856