kpowers said:
A Dark Knight: Reunion
Well the title kinda says it all. Looks like Harvey is slowly coming back into the fold
Wow love the conflict between Lee and Sofia
I'm no hero, great line
Loved Riddler trick Ed into going to Arkham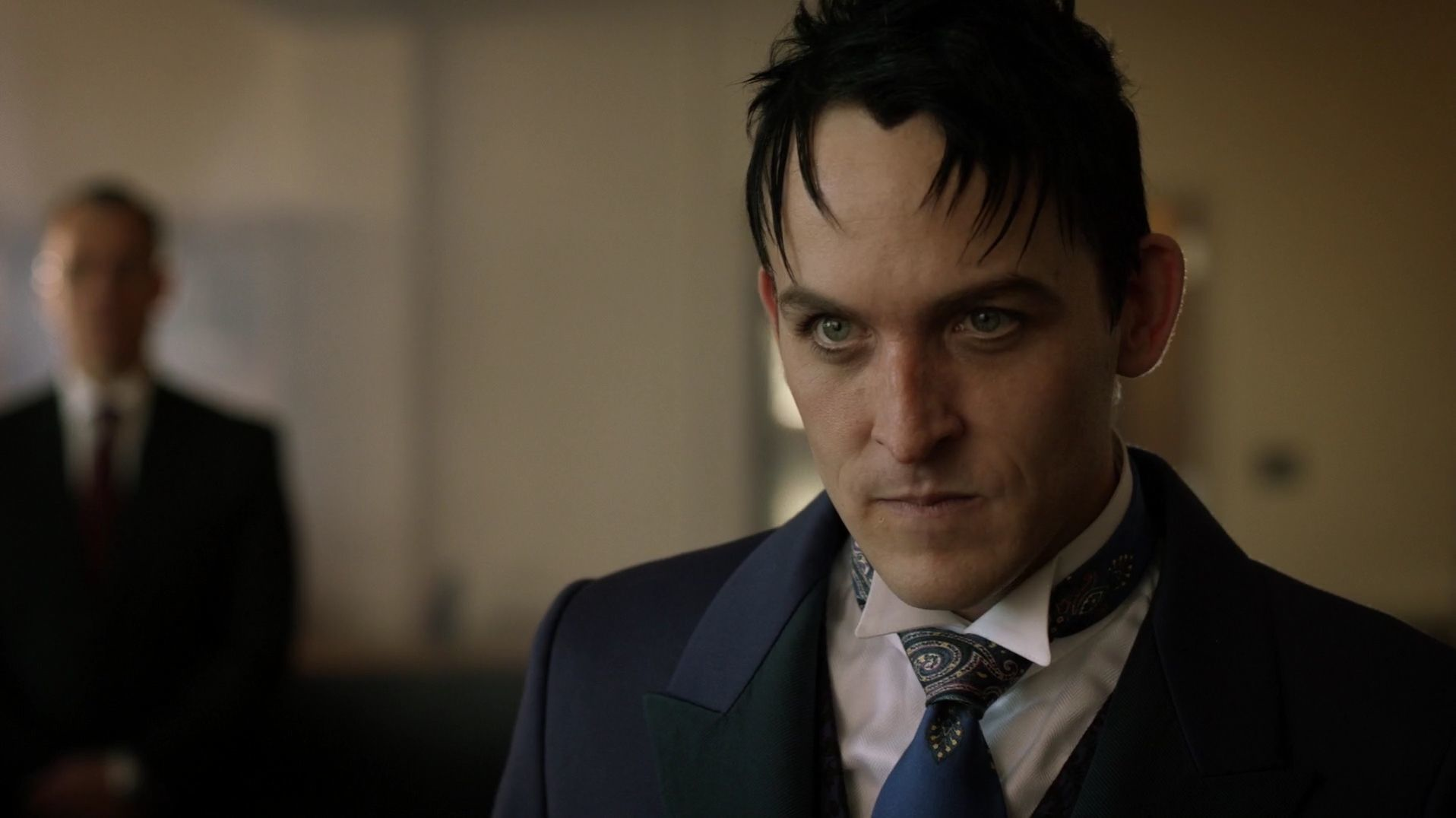 finally called him Riddler
Enjoyed this poison ivy episode better
Glad he was tough on Bruce
Hope spoiled Bruce is gone
Well Jim is pissed
[Edited 3/15/18 23:15pm]
It seems only a matter of time before Harvey is back in the GCPD. But when he does eventually go back, I hope he still carries a bit of resentment towards "Jimbo". I prefer them to be arguing but still respecting each other's ability to them being best buddies.
I never thought I'd say this but Sofia is growing on me. Smashing Lee's hand with a hammer has that kind of effect on me.
Selina continues to be a much more interesting character than Bruce Wayne.
The Riddler and Penguin together again. I wonder what this means for Jerome/Joker's plan for Penguin.
I still don't like Poison Ivy.
I thought it was funny when Alfred refused to come back to Wayne Manor and told Bruce that he'd have to sort things out himself but then Bruce said a few kind words at the party and Alfred was more than willing to give him some friendly advice. He's a fickle man. Very susceptible to flattery.
Another mixed bag of an episode. Some good bits and some bad bits. I think the show is starting to grow stale at the moment. If there is to be a season 5 they really need to seriously consider moving the timeline forward and turn the show into a "Batman Year Zero" type of thing.